Media Voices co-host Peter Houston sends out a weekly newsletter called The Magazine Diaries. Each edition shares the best magazine publishing ideas he comes across for you to steal, adapt or reuse.
That's an oxymoron, right? Like jumbo shrimp, military intelligence, honest politician?
Anyway, this piece is about how RIJ Student Fellow Sydney Lewis researched, brainstormed, built, curated, wrote, promoted and launched a newsletter. Nothing particularly unique in that, but this newsletter had to work as an 'asynchronous experience'.
That means the newsletter content must make sense at any time – the reader signs up, starts getting the newsletter once a week, and then they stop once the series is complete.
I actually can't say how many ways I love this idea. It's an opportunity to repurpose content. A chance to exhibit your subject matter expertise. A way to engage readers around a niche topic. And, a launch pad for cross-selling all sorts of future content products.
Read this post from Sydney. She lays out the whole process step by step. I'm not sure I've ever seen anyone make an idea easier to steal.
According to Cosmopolitan, the world's smartest AI just made its first magazine cover. That's not 100% true, but Cosmo definitely made its first AI magazine cover.
The cover image was created in collaboration with the artist Karen X. Cheng, using the DALL·E 2 AI system developed by OpenAI. The system creates original art from brief text descriptions.
You won't be able to use the DALL·E 2 AI to make your own covers for a while, but you can join the waitlist. And if you're really desperate to give AI art a go, try Craiyon. Within a few minutes of typing in your brief, you'll have your very own AI images.
Here's one I made earlier… can you guess what I asked the AI to draw?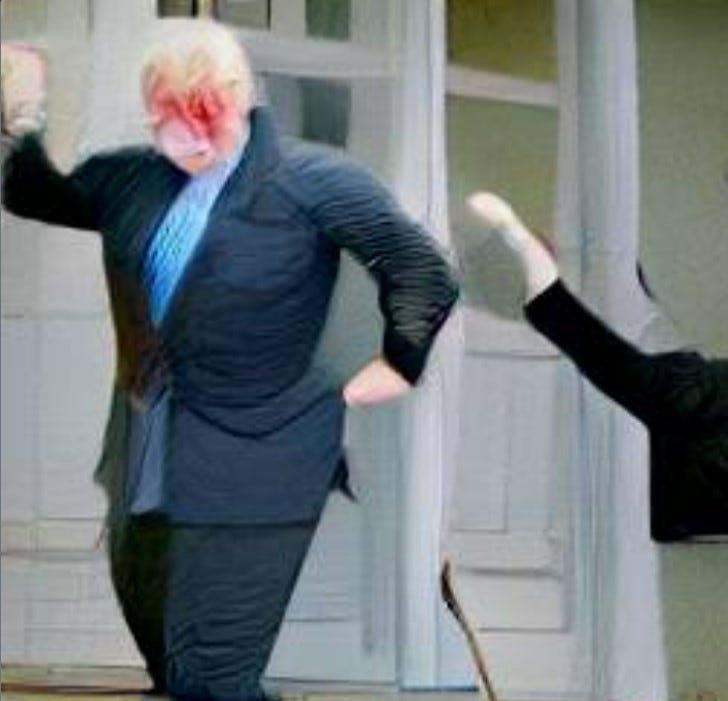 Everyone's favourite London-based magazine retailer has launched The MagCulture Club. Jeremy Leslie is extending the incredible community he has built around his London store to offer loyal customers the chance to make sure they get all the best bits of what MagCulture has to offer.
Three member levels bring a collection of benefits, from regular magazine selections, discounts in store and online, and access to events and exclusive communications. They also get the coolest keytag.
Every magazine should start a club for its readers. I'd love to start one for Media Voices – we just haven't figured out the member benefits yet. Keytags might just be the secret.
---
Republished with kind permission. Subscribe to The Magazine Diaries to get three steal-able ideas in your inbox every Friday.